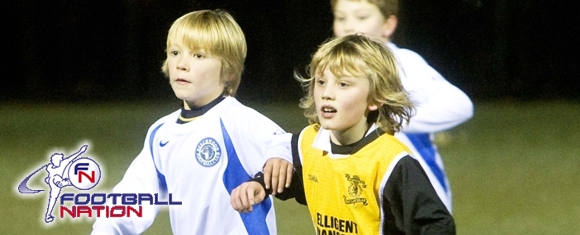 Livingston FC in the Community offer a range of options for you and your team or youth group to make use of the facilities and expertise on offer, from stadium tours to offering specialist coaching to youth football teams. Here are some of the options available.
Club Development
At Livingston Football Club, we are continually trying to make use of our state-of-the-art Fieldturf training facility, especially throughout the winter months when many of the grass parks are unplayable.

Therefore, we are providing a 'Club Development Programme' that allows teams to train at Livingston Football Club with some of the best qualified coaches in Scotland!

These coaches have coached teams in Scotland's top leagues and are ready to put your team through their paces.

It costs £80 for your team of up to 16 players to come along for a 90 minute coaching session in a time slot of your choice, other committments pending. The price includes the coach, use of the Fieldturf facility, equipment, floodlighting and coach education. Slots are available on either a Tuesday or a Sunday.

This is available for team of all age and ability levels in the hope that football in West Lothian can be improved on, not only through the players but also the coaches' skills.
Match Day Package
These popular days run on various dates throughout the season, and can be booked as an individual, as a birthday party or as a team bonding trip. The itinerary for the day is as follows:

10am - 12pm - Training Session
12 - 1.15pm - Lunch
1.15 - 2pm - Tour of the stadium and meet the players
2 - 2.45pm - Quiz
3pm - Executive seating for the match
3.45pm - Participate in the half-time entertainment on the pitch
5pm - Day concludes
Price for the day is £40 per person (10% discount for group bookings of 10 people or more; and free cake for birthday party bookings, again for 10 people or more).
Stadium Tours
Stadium tours are available to youth groups. Why not come along to the Almondvale Stadium and see the 'backroom', and learn about what goes on behind the scenes at Livingston Football Club.

Tours can take up to one hour and can be complemented with a training session.
Youth Groups
Whether you are a member of the Boys Brigade, Scouts, Girls Brigade or Guides and would like to play football, then we have the answer.

Our youth group programme is very flexible and can involve as little as ten children or as many as 500!

For more information or to book, click here to e-mail Community Co-Ordinator Leigh Robertson, or call 01506 403341.